Description
Introducing the Sodastream Genesis Machine – Your Ultimate Sparkling Water Solution
Elevate your everyday hydration with the Sodastream Machine, available at WaterFilterNet.com. This innovative soda maker allows you to transform ordinary tap water into refreshing sparkling beverages in just seconds. Here's why the Sodastream Genesis Machine should be your go-to choice for creating delicious, fizzy drinks:
Effortless Carbonation: Say goodbye to store-bought sparkling water and hello to the convenience of making your own at home. With the Sodastream Machine, you can enjoy the freedom of creating custom carbonated drinks that suit your taste preferences.
Endless Flavor Options: Get creative and explore a world of flavors. Whether you prefer classic soda flavors like Pepsi and 7Up or want to try something new like Energy, the Sodastream Machine offers a wide range of flavors to satisfy your cravings.
Eco-Friendly Solution: By choosing the Sodastream Machine, you're making a positive impact on the environment. Reduce single-use plastic waste by using the reusable carbonating bottle included with the machine. Say goodbye to disposable bottles and hello to a more sustainable way of enjoying sparkling water.
Compact and Stylish Design: The Sodastream Genesis Machine features a sleek and compact design that seamlessly blends into any kitchen or countertop. Its modern look adds a touch of style while saving valuable space in your kitchen.
Easy to Use: No more complicated setups or confusing instructions. The Sodastream Machine is incredibly user-friendly. Simply fill the reusable carbonating bottle with cold water, attach it to the machine, and press the carbonation button. In seconds, you'll have sparkling water ready to enjoy.
Cost-Effective Choice: Save money in the long run with the Sodastream Machine. Instead of constantly purchasing expensive sparkling water or soda, you can create your own refreshing beverages at a fraction of the cost. It's an economical choice that doesn't compromise on taste.
Trusted Quality: The Sodastream brand is known for its exceptional quality and durability, and the Sodastream Machine is no exception. Made with high-quality materials, this soda maker is built to last, ensuring you can enjoy sparkling water for years to come.
Experience the joy of homemade sparkling water with the Sodastream Genesis Machine, available at WaterFilterNet.com. With its effortless carbonation, wide range of flavors, and eco-friendly design, this soda maker is a must-have for any sparkling water enthusiast. Order yours today and start enjoying the fizzy delights of homemade beverages.
SodaStream flavors
If you're not a fan of plain soda, you'll be delighted to discover the multitude of flavors available for your soda maker. Cyprus is home to a wide range of ready-made syrups, conveniently found in stores across the country. From the timeless classics like lemonade, orange, and grapefruit to the more exotic options such as pomegranate, vimto, and sour cherry, the variety of flavors is endless. Whether you prefer your soda with or without sugar, these syrups offer a delightful way to add a burst of flavor to your carbonated drinks.
SodaStream flavor alternatives
Why settle for store-bought sodas syrups when you can unleash your creativity and make your own delicious SodaStream drinks right at home? With a wide array of flavors and mixes at your disposal, the possibilities are endless. To get you started on your homemade SodaStream adventure, we've curated Some Easy Homemade SodaStream Recipes just for you. These recipes are simple to follow and guarantee a refreshing and flavorful experience with every sip. So, grab your SodaStream machine, unleash your inner mixologist, and enjoy the satisfaction of creating your own personalized carbonated concoctions. Cheers to endless flavor possibilities!
Video of How to Use SodaStream Genesis for Homemade Soda:

Link to the Video on Youtube here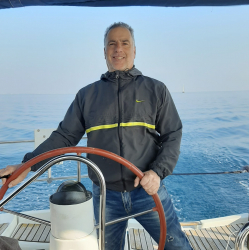 Latest posts by waterfiltersystems
(see all)