Description
Looking for an easy and affordable way to enjoy sparkling water and soda at home? Look no further than the SodaStream machine, available now on our online shop – WaterFilterNet.com!
With the SodaStream machine, you can transform ordinary tap water into delicious sparkling water or soda in just seconds. Simply fill the reusable bottle with cold water, insert it into the machine, and press the button to carbonate.
Are you trying to avoid drinking sugary soda but still crave the fizz? Look no further than the SodaStream machine! By using plain soda water, you can enjoy satisfying carbonation without any added sugar or calories.
Reduce Your Daily Calorie Intake with SodaStream Machine
Drinking plain soda water is not only a refreshing alternative to sugary drinks, but it can also be a great way to reduce your daily calorie intake. A 355ml can of soda typically contains around 150 calories, but with plain soda water, you can enjoy the same amount of carbonation with zero calories.
The number of calories in a can of soda can vary depending on the type of soda and the size of the can. However, some sodas can contain much more than that – up to 200-250 calories per can.
It's important to note that soda is often high in sugar and other unhealthy additives, which can lead to weight gain and other health problems over time. For this reason, many people are turning to healthier alternatives like soda water made with a SodaStream machine. By making your own soda water at home, you can control exactly what goes into it and avoid the excess sugar and calories that come with store-bought soda.
Diabetic-Friendly Drink Solution with SodaStream Machine
In addition for people with diabetes, the SodaStream machine is the perfect solution. Diabetics need to be careful about their sugar intake, and regular soda can be a major source of added sugars. By making your own plain soda water at home with the SodaStream machine, you can control exactly what goes into your drink and avoid any unwanted sugar.
The SodaStream machine is also incredibly convenient. Instead of constantly buying and disposing of plastic bottles or cans, you can simply carbonate your own tap water and enjoy fresh, fizzy water whenever you want. Plus, you'll be doing your part to help reduce plastic waste and protect the environment.
With the SodaStream machine, staying hydrated and healthy has never been easier. So go ahead, indulge in the refreshing fizz of plain soda water and feel good about your health and the planet!
Endless Flavor Possibilities with SodaStream Machine in Cyprus
However, if you don't like drinking plain soda, no problem, because with a SodaStream machine, the flavor possibilities are endless! In Cyprus, there are plenty of ready-made syrups available in stores that range from the classic lemonade, orange, and grapefruit to more unique flavors like pomegranate, vimto, and sour cherry squashes. Plus, they come in both sugar and sugar-free options for those who want to watch their calories or have dietary restrictions.
If you're looking for even more variety, check out our online store where we offer diet-friendly, keto-friendly, and diabetic-friendly instant soluble drinks. These powders are designed to flavor water without adding any unnecessary calories or sugar, making them the perfect addition to your SodaStream drinks.
But why stop there? Get creative and make your own custom SodaStream drinks with a variety of flavors and mixes. Not sure where to start? We've got you covered with these Easy Homemade Sodastream Recipes that are sure to impress your taste buds. So go ahead and experiment with different flavors and find your new favorite SodaStream creation!
One of the best things about the SodaStream machine is its simplicity. It's easy to use and requires no electricity or batteries, making it an eco-friendly choice that saves you money in the long run. Plus, with its sleek and compact design, it won't take up much space on your countertop.
At WaterFilterNet.com, we're committed to helping you find the best products for your home and lifestyle. That's why we offer the SodaStream machine, with fast and free shipping to anywhere in Cyprus. So why wait? Start enjoying delicious, bubbly drinks at home today with the SodaStream machine from WaterFilterNet.com!
SodaStream Step by Step using Guide:
Step 1 – Press here and unscrew the bottle.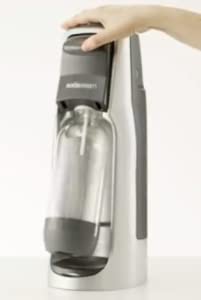 Step 2 – (Only on the first usage or after а cylinder refill) Open the back, insert and screw in the Co2 gas cylinder.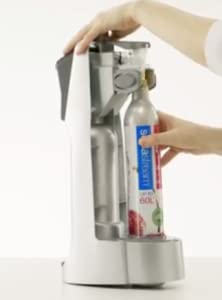 Step 3 – Fill the bottle with water and screw it in.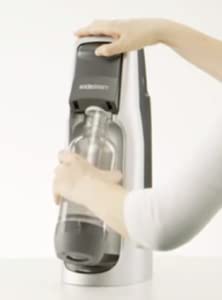 Step 4 – Press Sodastream button to fizz.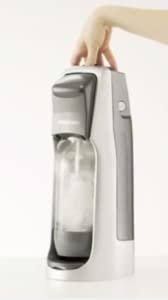 Video of How to make your own sparkling water using our Sodastream soda maker:

Link to the Video on Youtube here
Pros and Cons of using a SodaStream:
Pros:
Cost-effective: In the long run, SodaStream can save you money on buying soda water and other carbonated drinks from the store.
Convenience: You can make your own carbonated drinks at home, whenever you want them, without having to go to the store.
Eco-friendly: Using a Soda Maker will reduce your plastic waste, as you can reuse the same bottle and carbonating cylinder multiple times.
Customizable: With a SodaStream, you can create your own customized flavors and carbonation levels to suit your taste preferences.
Cons:
Upfront cost: While a SodaStream can save you money in the long run, the initial investment can be costly.
Limited flavor options: While you can customize your own flavors with a SodaStream, the variety of pre-made flavors is more limited than what you might find at a store.
SodaStream Video

Link to the Video on Youtube here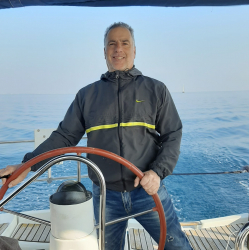 Latest posts by waterfiltersystems
(see all)