Description
We are offering 60 Litre spare SodaStream Co2 Cylinders for Sparkling Water Makers. This is the screw In or Blue Gas model, which is compatible with the following Sodastream models: Jet, Genesis, Spirit, Spirit One touch, Crystal & Power
Beside the Sodastream machine, this Co2 gas cylinder can also be used with other Soda Makers in the Market such as Imetec bubbles, Beghelli water machine, Wassermaxx, Wassermate, Sodaclub, Happy Frizz, Smart Filtra, Frizza, etc.
With this spare cylinder, you'll never run out of sparkling water, so you can enjoy your favorite fizzy drinks anytime you want.
Each cylinder can make up to 60 liters of your favorite carbonated drink, so you'll have plenty of bubbles to share. When your cylinder is empty, you can simply use our CO2 refill service available in Cyprus.
Remember, by making your own fizzy water at home, you're making a positive change to reduce plastic bottle waste.
Order now and be prepared to never run out of bubbles again, while reducing your environmental footprint.
Filled and rechargeable Co2 cylinder 60 liters 425gr.
Free delivery: We offer free delivery all over Cyprus, so you can enjoy the convenience of shopping from home and having your Spare Co2 gas cylinder for Sodastream delivered right to your doorstep.
Note: For Sodastream models using Quick Connect cylinders such as Terra, Duo or Art you have to buy the Quick Connect co2 cylinder or Pink gas model available here:
SodaStream models Co2 Cylinders Compatability Table:
| Model | SodaStream Spirit | Sodasteam Terra | SodaStream One Touch | SodaStream Art | SodaStream Crystal | SodaStream Duo |
| --- | --- | --- | --- | --- | --- | --- |
| Manual or Automatic Carbonation | Manual | Manual | Automatic | Manual | Manual | Manual |
| Bottle Type | Plastic | Plastic | Plastic | Plastic | Glass | Plastic & Glass |
| Dishwasher Safe Bottle | ✓ | ✓ | ✓ | ✓ | ✓ | ✓ |
| Bottle Capacity | 1L / 0.5L | 1L / 0.5L | 1L / 0.5L | 1L / 0.5L | 1L | 1L / 0.5L |
| Gas Compatibility | Blue | Pink | Blue | Pink | Blue | Pink |
How to change the old Sodastream CO2 cylinder with a new one.
Please note that the bellow process is pretty universal for all Sodastream models and other Co2 Sparkling water makers brands.
Steps to Follow:
Make sure your Sodastream machine is turned off and unplugged before you begin (if your device uses a plug).
Locate the back of the Sodastream machine and find the cylinder-holding bracket.
Carefully unscrew the old CO2 cylinder by turning it counterclockwise until it comes free from the bracket. Do not use a lot of force, or you can damage the machine.
Remove the plastic seal from the new CO2 cylinder and insert it into the cylinder-holding bracket. Make sure it's in the correct position and secure.
Screw the new CO2 cylinder into the bracket by turning it clockwise until it's tight.
Turn on the Sodastream machine and test it.
That's it! With these simple steps, you can easily change out your old Sodastream CO2 cylinder with a new one and continue enjoying delicious, fizzy drinks at home. Remember to dispose of your old cylinder responsibly, either by recycling it or exchanging it for a new one.
Check your Co2 cylinder expiration dates:
It's important to note that Sodastream CO2 cylinders have an expiration date printed on them, and it's important to replace them when they expire. Over time, the CO2 in the cylinder can become less effective, which can result in weaker carbonation levels or even no carbonation at all.
To ensure that you always have a fresh supply of CO2, it's a good idea to keep track of the expiration dates of your cylinders and replace them as needed. If you're unsure whether your cylinder is still good or not, you can check the expiration date on the cylinder or contact us for more information.
By staying aware of CO2 cylinder expiration dates and replacing your cylinders when needed, you can continue to enjoy delicious, fizzy drinks from your Sodastream machine without any interruptions in carbonation levels.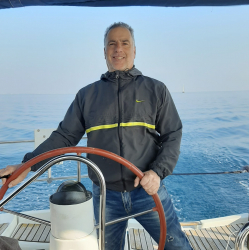 Latest posts by waterfiltersystems
(see all)