Description
More refreshment, less bottle waste, less lugging with SodaStream
Turn your tap water into sparkling water in seconds – simply fill the bottle with water and fizz
Secure the carbonating water by screw-in the mechanism
Comes with 60L CO2 gas cylinder and a 1L carbonating bottle
Make the cheapest sparkling water using SodaStream.
Reusing SodaStream carbonating bottles can save you up to 2000 bottles and cans waste per year.
Keep in mind, that the number of liters carbonated per cylinder depends on the customization of your soda water and drinks. You may use the machine carbonating button anywhere from 1 to 5 presses in order to achieve the fizziness you desire. Obviously, someone who likes lightly carbonated beverages will get many more liters out of a cylinder as compared to someone who wants a very fizzy drink.
If you don't like drinking plain soda, consider that there are endless flavors to use with your soda maker. There are many ready-made syrups offered in all stores in Cyprus starting from the well-known lemonade, orange, grapefruit, pomegranate, vimto, sour cherry, etc. squashes, with or without sugar.
Or using diet-friendly, keto-friendly, and diabetic-friendly instant soluble drinks, that come in a powder form used to flavor the water available in our online store. These drinks contain a minimal amount of calories and have no added sugar. These advanced hydration sugar-free drinks are great alternatives to the classic sweetened lemonade without adding unnecessary calories.
Or you can even make your own SodaStream drinks with a variety of flavors and mixes here are 5 Easy Homemade Sodastream Recipes. for you.
Step by Step using Guide:
Step 1 – Press here and unscrew the bottle.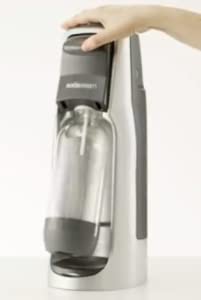 Step 2 – (Only on the first usage or after а cylinder refill) Open the back, insert and screw in the Sodastream Co2 gas cylinder.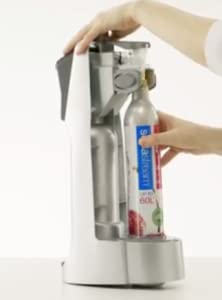 Step 3 – Fill the Sodastream bottle with water and screw it in.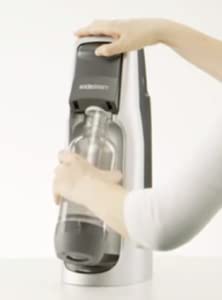 Step 4 – Press Sodastream button to fizz.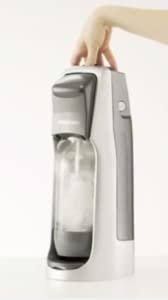 Video of How to make your own sparkling water using our soda maker:

Link to the Video on Youtube here

What people say about Sodastream:
Consumer reviews are a valuable resource when making any purchase, and SodaStream is no exception. Reviews written by real people can offer information that you can't find anywhere else. People who have actually used a product can tell you honestly what the pros and cons are and help you find the best option for you. Here are some points to help you with your decision about what you're looking for in a SodaStream machine. Most of the SodaStream reviews for this model are very positive, let's see why the Sodastraem is a great, soda-making machine. Most users love this handy little machine because First, it lessens the cost of soda when you make it yourself at home. Second, you won't be contributing soda bottles to landfills every time you drink a fizzy beverage. Third, many people like the fact that you can make soda that contains no high-fructose corn syrup.
Many people are amazed at how easy to use this unit is. This SodaStream model requires no batteries or electricity to operate. The power comes from the compressed air in the carbonating cylinder. That makes it incredibly convenient to use almost anywhere. You won't need to find a spot near an outlet in your kitchen, office, boat or RV.
Most users love the fact that it only takes seconds to turn tap water into sparkling water. They also love the way you can customize your beverages, making them as fizzy or strongly flavored as you desire.
According to real people's comments regarding how long the carbonation will last sealed in the bottle. Reviewers say their drinks are still fizzy 3 weeks later! That is amazing considering once you open up a store-bought bottle of soda you only have a day or two before it goes flat.
People love not having to haul soda home from the store. Many users say that is even more important to them than cost savings. Heavy soda drinkers appreciate that fact.
There are reviews from people who have been using this model regularly for years without any problems or product failure. That really does tell you a lot about the reliability of this product and the brand itself.
SodaStream Video

Link to the Video on Youtube here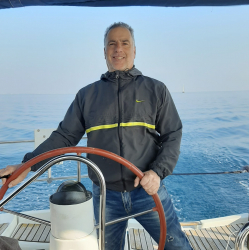 Latest posts by waterfiltersystems
(see all)