Description
Our soda maker device is designed for preparing sparkling water, natural and delicious drinks, and cocktails quickly and easily.
Stylish design makes the soda water device essential in any kitchen – in your home or in the office.
Soda Maker Starter Kit Includes:
1x Soda maker machine;
1x Co2 loaded cylinder 450gr. – for 60/70lt Sparkling water;
1x PET bottle 1lt. reusable with cap and gasket.
DIMENSIONS:
| | |
| --- | --- |
| Width | 14.5cm |
| Depth | 21cm |
| Height | 43cm |
ENJOY drinking natural drinks:
Prepare natural sparkling water without coloring or preservatives.
Use clean water, syrups, homemade jams, compotes, fruits, and other natural products. Feel free to experiment.
Makes Carbonated water 60lt per cartage (the bottle is BPA-free and reusable)
SAVE your money:
You no longer have to buy soda and drinks at the store. To prepare sparkling water, you only need the Soda Maker Machine and clean water or use tap water that has been filtered with a household filter.
Perfect gift for your loved ones
The carbonation water maker is a stylish gift, to please your loved ones with a useful present.
Homemade flavored soda water will take only 30 seconds to prepare see how!
Make sparkling water with the soda maker device and fill a glass. Add 1-2 tablespoons of any sweet and sour homemade jam into the glass. Stir the content. Add some ice cubes and a slice of lemon. Enjoy the taste of a natural homemade drink!
For more creative ideas on how to easy prepare healthy soda drinks click here. 5 Easy Homemade Sodastream Recipes.
The Soda Maker is Ideal for people who:
Take care of their health.
Love the taste of sparkling water.
Likes to experiment with making their own natural drinks and cocktails.
TAKE CARE OF NATURE.

By using the Soda Maker, you avoid shopping for soda and drinks in plastic packaging. The less plastic we use, the less we pollute the environment.
Main Advantages of the Soda Maker.
Prepares natural sparkling water.
Low cost of making drinks.
Simple and easy to use.
The starter soda maker kit Includes Sparkling Water Maker, 1 x 60L CO2 cylinder filled with gas, and 1 x Liter BPA-free reusable carbonating bottle.
You can buy additional CO2 tanks here
You can also buy additional BPA-free carbonation bottles here.
We also provide CO2 refill service.
Energy efficient, powered by CO2 cylinder. Each cylinder carbonates up to 60 liters of water
Can be used with all SodaStream flavors.
Video of How to make your own sparkling water using our soda maker:

Link to the Video on Youtube here

Link to the Video on Youtube here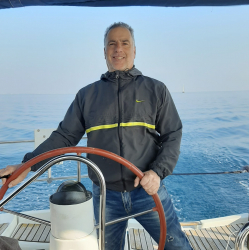 Latest posts by waterfiltersystems
(see all)