Description
The carbon dioxide CO2 used is certified for use in the food industry. The cylinders are filled by following the strictest quality and safety standards.
You can buy additional CO2 cylinders here
Convenient and cost-effective: The CO2 refill service offered by WaterFilterNet.com is compatible with a wide range of soda maker models, including popular brands like Breezy, Sodastream, Imetec bubbles, Beghelli water machine, Wassermaxx, Wassermate, Sodaclub, Happy Frizz, Smart Filtra, and Frizza. Plus, we can refill Sodastream models that use Quick Connect cylinders. This means that no matter what kind of soda maker you have, you can enjoy convenience and cost savings by refilling your own CO2 cylinders.
Environmentally-friendly: By refilling the CO2 bottles, you can help reduce your carbon footprint by reducing the amount of single-use bottles and cans that end up in landfills or recycling centers. Plus, since we can refill so many different soda maker models, you can avoid the need to buy and dispose of multiple types of CO2 cylinders.
How it works: To refill your CO2 cylinder, simply bring your empty cylinder to waterfilternet.com store at Stadiou 67 Larnaca 6020 Cyprus, or send it by any courier to Larnaca at tel: 99626069, name: Stavros Santis. Once your cylinder has been refilled, we will send it back to your address.
Great option for anyone who enjoys sparkling beverages at home. Whether you prefer sparkling water, soda, or other carbonated drinks, the CO2 refill can help you make them all with ease.
Reliable: Waterfilternet.com is a trusted retailer with a proven track record of providing high-quality products and excellent customer service. Plus, since the refill is made in-house, you can be sure that it meets the strictest quality standards.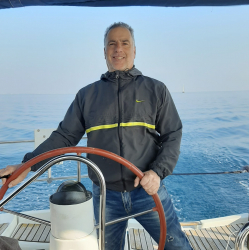 Latest posts by waterfiltersystems
(see all)