Description
Say goodbye to guesswork and experience the most precise wind speed measurement with our Portable Wind Speed Meter—a top-of-the-line digital anemometer. The rugged construction, high precision, and ease of use make this wind meter a game-changer for meteorologists, drone pilots, sailors, windsurfers, kitesurfers, adventure enthusiasts, and wind turbine technicians alike.
Wind speed meter specifications
Wind speed range:0~30 m/s, 0~5860 ft/min, 0~55 knots, 0~90 km/h, 0~65 mph
Resolution: 0.1 m/s, 19 ft/min, 0.2 knots, 0.3 km/h, 0.2 mph
Threshold: 0.1 m/s, 39 ft/min, 0.1 knots, 0.3 km/h, 0.2mph
Accuracy:±5%
Resolution: 0.1
Temperature range:-40°C ~45°C/ 14°F ~ 113°F
Accuracy: ±2°C;±3.6°F
Resolution: 0.2°C, 0.36°F
Unparalleled Precision
"Accurate wind speed at your fingertips!"
Boasting an upgraded 6-leaf wind wheel and high-quality bearings, this anemometer measures wind speed and temperature with remarkable precision. No more noise disturbances, the wind meter promises a serene experience while maintaining an accuracy of ±5%. With a wind speed range of 0~30m/s (0~65 mph), this is the tool you've been missing in your weather measurement arsenal.
Five Wind Speed Units For Your Convenience
You choose how you want to read your wind speed. Our anemometer supports five wind speed units—m/s, ft/min, knots, km/hr, mph, plus it features a Beaufort wind scale. The Backlight LCD screen and ℃/℉ unit selection are the cherries on top for a user-friendly experience.
The Perfect Blend of Durability and Portability
Crafted to weather any storm, this portable wind meter can withstand harsh conditions while its compact size makes it conveniently portable. Tuck it in your pocket or slip it into your backpack—it's ready to accompany you wherever you go.
Wind Speed Measurement Made Easy
"Simple to use. Even simpler to love."
Say adieu to complex instructions. Our wind meter boasts a user-friendly interface—so simple, anyone can operate it. It also auto shuts down when not in use and flashes a low battery indicator, making sure you're always ready for your next adventure or job.
Illuminate Your Readings with Backlit LCD
"No light? No problem!"
Whether it's a bright sunny day or a late-night outdoor adventure, our wind meter's got your back! Its backlit LCD screen ensures legibility even in low-light conditions, allowing you to make accurate measurements anytime, anywhere.
The Science Behind Our Anemometer
This digital anemometer uses advanced anemometry principles. It features a set of 6-leaf wind wheel that rotates when exposed to the wind. This rotation speed, directly proportional to the wind speed, is then converted into a readable value displayed on the screen. It's as simple as that – a device measure wind speed has never been this smart and straightforward.
When it comes to precision, portability, and durability, the Portable Wind Speed Meter – Digital Anemometer from WaterFilterNet.com water filters specialists in Cyprus outshines. It's the ultimate tool for all your wind speed measurement needs.
Don't miss out on experiencing the future of wind speed measurements. Order now to add this indispensable device to your toolkit.
Got a question? Need assistance? Feel free to contact us. We're here to help. Share your experience with our wind meter with others. Let's revolutionize wind speed measurement together.
Temperature Measurements and More: Your All-in-One Anemometer
A wind speed meter is essential, but what if you could measure more? With our Portable Wind Speed Meter, not only can you accurately assess wind speed, but you can also gauge temperature from -40°C to 45°C (14°F to 113°F). This anemometer measures more than just the wind—it equips you with comprehensive weather data.
Understanding Anemometers and Their Importance
The use of an anemometer extends far beyond weather forecasting. For farmers, it informs about the right time to spray pesticides. For drone pilots, it ensures safe and efficient flights. For wind energy researchers, it aids in identifying prospective sites for wind farms. This portable anemometer, with its high accuracy and ease of use, proves to be an invaluable tool in all these sectors.
Who Can Benefit from Our Portable Anemometer?
Our wind speed meter caters to the needs of diverse users, making it a versatile investment. Are you a professional meteorologist, an enthusiastic hiker, or a drone hobbyist? This is the tool for you. It's also a must-have device for wind turbine technicians, researchers, and even sports enthusiasts needing precise wind conditions for their activities.
Empowering Sports Enthusiasts in Cyprus with the Portable Wind Speed Meter
As the shimmering Mediterranean sea kisses the beautiful coastline of Cyprus, it nurtures a vibrant community of sports enthusiasts. Be it sailing across the sapphire waves, windsurfing with the wind as your ally, or golfing in the lap of nature—Cyprus is a paradise for adventurers.
For our sporty friends in Cyprus, we present the Portable Wind Speed Meter – Digital Anemometer—a device designed to enhance your sports experience, ensuring safety and helping to achieve optimal performance.
Sailing and Yachting in Cyprus Waters
The picturesque seashore of Cyprus draws sailors and yachters from across the globe. With our portable wind meter, navigate the Mediterranean Sea with newfound confidence. This anemometer provides accurate and real-time wind speed and direction data, equipping you to plot your course and manage sails more efficiently.
Windsurfing and Kitesurfing Along the Cyprus Coast
The exhilarating sports of windsurfing and kitesurfing require a constant companion—the wind. Our wind speed meter aids in identifying optimal wind conditions, allowing you to surf with precision and safety, making every windsurfing and kitesurfing session in Cyprus an unforgettable adventure.
Mastering Golf in the Cypriot Greens
Whether you're enjoying the panoramic sea views from the greens of Aphrodite Hills or facing the challenging fairways of Minthis Hills, understanding wind conditions is essential in golf. This anemometer helps you consider wind speed and direction to perfect your swing, assisting in every victorious putt on the Cypriot courses.
Perfecting Your Shot
Be it recreational shooting or preparing for a competition, Cyprus' tranquil landscape offers the ideal environment. With our anemometer, you can account for wind conditions that may affect your shot trajectory, enhancing your accuracy and consistency.
Skydiving over Cyprus – A Leap Worth Taking
For the adrenaline junkies ready to take a leap of faith, skydiving over the beautiful island of Cyprus is a thrilling prospect. Our wind meter measures wind speed to help plan your dive better and ensure a safe landing, adding an extra layer of safety to your daring endeavor.
Ultimately, the Portable Wind Speed Meter – Digital Anemometer is your perfect companion in Cyprus, empowering you to enjoy your favorite sports while staying safe. Step into the world of accurate wind speed measurement and see the difference it makes to your sports performance.
Order now and revolutionize your sports experience in Cyprus! We're here to assist you in embracing the wind.
How to Measure Wind Speed with Our Portable Wind Speed Meter
Start with switching on the device, choose your preferred wind speed unit, and let the 6-leaf wind wheel face the wind. Your reading will display on the backlit LCD screen in no time. You can select the max/average/current wind speed reading to suit your requirements. Measuring wind speed has never been this easy!
Committed to High-Quality Products
We understand the importance of reliability when it comes to weather measurements. That's why our portable anemometer is crafted to deliver the best performance. Its robust build ensures longevity and its top-notch sensors guarantee accurate results.
Your Trusted Companion in All Weather Conditions
No matter the climate, our portable wind meter is your loyal companion. Whether you're in the chilly hills or the sunny coast, our anemometer measures with the same accuracy and precision.
In Conclusion: Your Ultimate Wind Measurement Tool
Whether you're a weather junkie, a sport enthusiast or a professional in aviation, agriculture or renewable energy, our Portable Wind Speed Meter – Digital Anemometer won't let you down. It's more than a device—it's a revolution in the world of wind measurement.
"Measure wind like never before. Trust us, you'll feel the difference."
Ready to make this versatile anemometer yours? Order now and enjoy the new standard in wind speed measurement.
Need help? Contact us today! Sharing is caring—don't forget to share your experiences with our Portable Wind Speed Meter with others. Together, let's change the way we measure wind.
A Peek into the Design: Portable Wind Speed Meter – Digital Anemometer
The beauty of our Portable Wind Speed Meter isn't just skin deep—it's embedded into every detail of its design. Engineered with a compact, lightweight structure, it offers incredible portability without compromising on functionality. You'll be amazed by how this pocket-sized device delivers such impressive results!
The Compact Wonder: A Closer Look
Don't be fooled by its size; this wind meter is a powerhouse of features. With an upgraded 6-leaf wind wheel, you're assured of low noise operation and accurate readings every time. The backlit LCD screen further enhances your experience by providing clear readings in all lighting conditions.
Taking Care of Your Wind Meter
To ensure your wind meter's optimal performance, it's essential to handle it with care. Remember to always protect it from extreme temperatures and avoid immersing it in water. With the right care, your anemometer will continue to serve you accurately for years.
Enjoy the Power of Advanced Technology
Armed with cutting-edge technology, our portable anemometer delivers accurate measurements in real-time. Its high-quality bearings, capable of measuring a wide range of wind speeds and temperatures, make it a vital tool in your weather assessment toolkit.
Portable Wind Speed Meter – Digital Anemometer: A Class Apart
Designed for precision, ease-of-use, and portability, our wind speed meter distinguishes itself from other anemometers on the market. With a user-friendly interface and high-quality construction, it's not just a device—it's a complete wind speed measurement solution.
"Experience precision like never before. Embrace the wind with our Portable Wind Speed Meter."
Summary:
High-precision wind speed meter that accurately measures wind speed and temperature
Supports five wind speed units for convenience
Sturdy, durable, and portable design—ideal for both indoor and outdoor use
User-friendly interface with auto/manual shutdown and low battery indicator
Backlit LCD for easy reading in low-light conditions
Measures not just wind speed, but also temperature for comprehensive weather data
Versatile applications across different industries and hobbies
Easy-to-use interface for hassle-free wind speed measurement
High-quality, durable build ensures longevity
Remains accurate in all weather conditions
Compact, lightweight design enhances portability
Detailed design for low noise operation and accurate readings
Care instructions for prolonged lifespan
Advanced technology for real-time, accurate measurements
Stands out from other anemometers in terms of precision, user-friendliness, and quality
Embrace the Wind with the Portable Wind Speed Meter
Ready to embark on a wind-measuring adventure? Our Portable Wind Speed Meter – Digital Anemometer is just the device you need. Accurate, reliable, and built to last, it's an investment you won't regret. Order now and revolutionize the way you measure wind.
Have queries or need assistance? Contact us, we're here to help. After all, it's all about embracing the wind together. Don't forget to share your experience with others, and let's make wind speed measurement better for everyone.
If you're interested in more measurement solutions, check out our wide range of products in our water measurement category
We provide everything from water purity testers to flow meters, ensuring you have the comprehensive tools needed to assess and manage your water resources.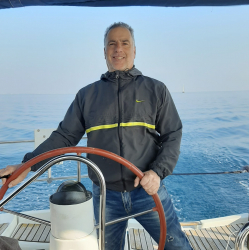 Latest posts by waterfiltersystems
(see all)