Description
The Digital TDS-3 Handheld Water Conductivity Meter is a vital instrument for anyone requiring accurate measurements of Total Dissolved Solids (TDS) in water. With a measurement range of 0 – 9990 ppm and a resolution of 1 ppm, this handheld meter delivers high precision and efficiency, powered by its advanced microprocessor technology.
Key Features:
Broad Measurement Range: The Water Conductivity Meter boasts a wide measurement range of 0 – 9990 ppm, making it adaptable for a diverse set of applications.
Exceptional Accuracy: With a readout accuracy of +/- 2%, you can rely on the results provided by this Water Conductivity Meter.
Portable and Convenient: The TDS-3 model includes a carrying case and a belt clip, ensuring it's easy to transport and always at hand.
User-Friendly: The hold function preserves measurements for easy reading and recording.
Integrated Digital Thermometer: The Water Conductivity Meter features a built-in digital thermometer, offering additional valuable data about your water.
LCD Screen: The expansive and clear LCD screen ensures your measurements are easy to view and interpret.
This Water Conductivity Meter is ideal for verifying your tap water quality, determining when to replace a filter, and for use in a range of commercial and industrial applications. It's a dependable and handy tool that delivers accurate results when you need them.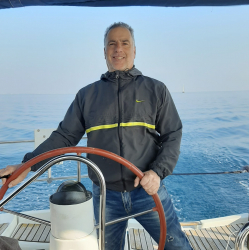 Latest posts by waterfiltersystems
(see all)