Description
Introducing Our Classic Under Sink Water Filtration System: The Perfect Solution for Your Family and HO.RE.CA Needs
Upgrade your water quality with our four-stage water filtration system designed to meet the needs of families and businesses in the HO.RE.CA industry. This classic under sink design combines functionality with a compact footprint, making it an ideal choice for any space.
Easy Adaptability and Space-Saving Design
Our under sink water filtration system effortlessly adapts to any tap, ensuring a hassle-free installation process. With its compact size, it takes up minimal space under your sink, allowing you to maximize your storage area without sacrificing clean water quality.
Double-Hose Polypropylene Shells for Durability
Crafted with double-hose polypropylene shells, our filtration system ensures longevity and durability. The built-in plug and connectors provide a secure and leak-free installation, giving you peace of mind.
Comprehensive Filtration Process
Our four-stage filtration system includes a set of powerful filters that work together to deliver clean and pure water:
PP Polypropylene 5 micron: Effectively removes sand, rust, dust, turbidity, sediment, asbestos, plastic fibers, and more.
10" CTO Coconut Carbon Block: Eliminates chemicals, unpleasant taste, odor, chlorine, trihalomethanes, insecticides, pesticides, organic compounds, and other contaminants.
PP Polypropylene 1 micron: Filters out sand, rust, dust, turbidity, sediment, asbestos, plastic fibers, and other particles to further enhance water purity.
T33 GAC Coconut Carbon: Targets radioactive iodine, chlorine, trihalomethanes, and harmful chemicals, ensuring your water is safe and healthy.
Optional Upgrades for Enhanced Filtration
For those seeking an even higher level of filtration, we offer optional add-ons such as Ultra Filtration + Carbon Block 0.01 micron, UV lamp, and an enrichment filter. Customize your filtration system to meet your specific needs and enjoy water that surpasses expectations.
Convenient Installation Kit Included
We provide a comprehensive installation kit that includes everything you need for a seamless setup. The kit comprises a sink, delivery valve, tube, and key, making installation quick and straightforward.
Specifications:
Maximum flow: 3.5 L/min
Maximum pressure: 4 bar
Maximum temperature: 38°C
Weight: 4 kg
Dimensions: Diameter: 31 cm / Width: 30 cm / Height: 44 cm
Filter change: Filters should be changed accordingly for optimal filtration performance
Packaging: 1 piece
Experience the convenience and purity of our classic under sink water filtration system. Invest in clean water for your family or business with our reliable and efficient solution. Upgrade your water quality today!
Clean and Pure Water at Your Fingertips!
Enhance the quality of your drinking water with the 4 Stage Under Sink Water Filter – VV Simple 4. This innovative filtration system ensures that every sip you take is pure, refreshing, and free from impurities.
Four-Stage Filtration: Our water filter system utilizes a four-stage filtration process to effectively remove contaminants and impurities from your water. From sediment to chlorine, lead, and even fluoride, rest assured that your water is thoroughly purified.
Micron Rating: With an impressive micron rating, our filter captures even the tiniest particles, ensuring that your water is free from sediment, rust, and other microscopic impurities.
Long-lasting Filters: Each filter cartridge is built to last, providing you with months of purified water before needing a replacement. Enjoy continuous access to clean water without the hassle of frequent filter changes.
Compact and Efficient: The compact design of our under sink water filter allows for easy installation in tight spaces. It seamlessly integrates into your existing plumbing system, providing a steady flow of filtered water whenever you turn on the tap.
Certified Quality: Our filtration system meets rigorous industry standards and is certified for its exceptional performance and reliability. Trust in the quality of VV Simple to deliver water that is safe, refreshing, and pure.
Under Sink Water Filter: Install this compact and efficient water filter directly under your sink for convenient access to clean water whenever you need it.
Ultra Filtration: Our advanced ultrafiltration technology effectively removes harmful contaminants, including sediment, chlorine, lead, and fluoride, ensuring your water is safe and healthy.
Easy Installation: With our easy-to-follow instructions and quick installation process, you'll have your under sink water filter up and running in no time.
Space-Saving Design: The sleek and compact design of the VV Simple 4 water filter allows it to fit seamlessly under your sink without taking up valuable counter space.
Pure Water, Improved Taste: Experience the refreshing difference! Our filtration system not only eliminates impurities but also enhances the taste of your drinking water, making it crisp and delicious.
Enjoy Filtered Water Anytime, Anywhere!
Discover the convenience and reliability of the 4 Stage Under Sink Water Filter – VV Simple 4. This comprehensive filtration system provides you with the ultimate solution for your drinking water needs. Say goodbye to bottled water and embrace the convenience of having clean, filtered water at your fingertips.
Superior Filtration Technology for Uncompromised Purity
Experience Unmatched Water Filtration with our 4-Stage Under Sink Water Filter
At WaterFilterNet.com, we understand the importance of having clean and healthy drinking water for you and your family. That's why we have designed the 4-Stage Under Sink Water Filter – VV Simple 4 with advanced filtration technology to deliver unparalleled purity.
Upgrade Your Water, Upgrade Your Life
Make the smart choice for your health and well-being by investing in the 4-Stage Under Sink Water Filter – VV Simple 4. Enjoy the peace of mind that comes with knowing that every glass of water you drink is free from contaminants. With its superior filtration technology, easy installation, and long-lasting filters, this water filter system is the perfect addition to any home.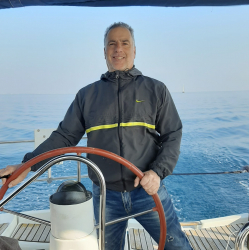 Latest posts by waterfiltersystems
(see all)