Description
The TF-1 is an easy way to improve your drinking water. The tap water filter is suitable for the most faucets and sinks. The filter is easy to install and use as it has a switch that allows you to easily switch from direct tap water to filtered water through the mechanism.
It is made of chrome plated ABS and contains connection accessories and contains a replacement filter.
The installation kit includes a faucet connector.
Coconut Granulated Activated Carbon (GAC) effectively remove radioactive iodine, chlorine, trihalomethanes and harmful chemicals.
Calcium sulphite removes chlorine and heavy metals, such as lead, mercury, cadmium and aluminum, 100 times more efficiently than activated carbon.
Technical specifications
Maximum flow: 3.5 L / min
Maximum pressure: 4 bar
Maximum temperature: 38?C
Filter yolk: coconut carbon
Weight: 0.36 kg
Dimensions: W: 10 cm / H: 13 cm
Diameter: 6 cm
Suggested filter change: every 3-9 months.
Packaging: 1 pc.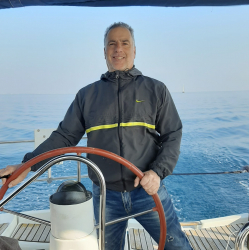 Latest posts by waterfiltersystems
(see all)