Description
5 Stage Reverse Osmosis – VV Traditional can be easily installed, below the kitchen counter, while a small faucet is mounted on the sink.
Specifications:
Βase: Metal
Housings: PP Polypropylene with double sealing rubber (O-ring)
Filtering stages: 5 stages
Dimensions: 36x22x43cm
Container dimensions: 23x23x36cm
Weight:11kg
Maximum pressure: 3 bar
Maximum flow: 0.15 lt / minute
Connectors:
Quick Fitting
4way Shut Off Valve
Check Valve QCBV-5
Flow Restrictor 300cc
Manual Flashing
TDS Adjuster
12 lt water tank
Replacement Water Filters:
10″ PP 5micron PURE
10″ Granular Carbon (GAC) PURE
10″ Carbon Block PURE
Membrane PURE 1812 75GPD
10″ T33 In Line GAC PURE
Enjoy unlimited ultra-fresh, pure, great-tasting water right at home for the best quality water for cooking and making delicious coffee and ice.
Save your money, time and hassle of buying expensive bottled water and live a healthier life with ultra-safe water that is free of contaminants.
Our 5 Stage Reverse Osmosis System has been tested and certified to the industry's highest standards – to deliver pure, filtered drinking water of the highest quality at an affordable price.
This complete 5-stage water filter system is made from high-caliber components to offer exceptional levels of contaminant rejection and long-lasting, reliable performance. Designed, engineered and assembled by leading reverse osmosis Water Systems manufacturer.
The 5 stage VV Traditional RO water filter system is an affordable workhorse with a proven line of success in water filtration. to remove up to 99% of all contaminants such as chlorine, taste, odor, toxic fluoride, arsenic, lead and chromium.
This efficient and productive system will provide your family with trouble-free, high-quality drinking water for many years to come. WaterFilterNet has over 20 years of successful experience creating the best water filtration systems from our facility in Cyprus.
All WaterFilterNet reverse osmosis systems are designed, engineered, assembled and tested in-house using high-quality parts to ensure a trouble-free system arrives at your door. Our superior engineering, design expertise and attention to detail have earned our products the distinction of being the most durable water filtration systems on the market.
More information on Reverse Osmosis Water Treatment
See all of our Reverse Osmosis products by clicking here.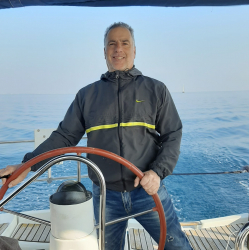 Latest posts by waterfiltersystems
(see all)