Description
5 Stage Reverse Osmosis Water Filter – V.PRO 200 is an R/O system with integrated pressing machine.
Ideal for businesses, cafes, restaurants, small hotels with capacity of 20lt/hour.
Suggested Filter Series:
1st Stage Polypropylene 5 micron
2nd Stage CTO Carbon block, 100% coconut
3rd Stage Polypropylene 1 micron
4th Stage Desalination Membrane 200 G.P.D. 0,0001 micron
5th Stage CTO Carbon block
Specifications:?
Pump
36V
Transformer
3A
thermoelectric valve
36 V-DC
conductance regualator
pressure-switch
low-high pressure
Dimensions (cm):

| | |
| --- | --- |
| Width | 36cm |
| Depth | 20cm |
| Height | 47cm |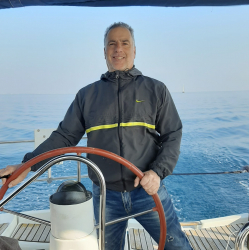 Latest posts by waterfiltersystems
(see all)