Description
Our PET bottle for Sparkling Water Makers can be used with others Soda Makers in Market such as: Imetec bubbles, Beghelli water machine, Wassermaxx, Wassermate, Sodastream and Sodaclub, Happy Frizz, Smart Filtra, Frizza.
Use:
Fill the bottle until the indicated level with water possibly cold and screw it to the device turning it counterclockwise. Do not fill the bottle over the limit and never inter Co2 if the bottle is empty or half full because too much pressure can damage it.
Press the center button for the Co2 dosage for 3/4 seconds to produce sparkling water. The venting that you feel is normal and indicates the carbonation end, this venting is in excess and is released for safety.
IMPORTANT! Activate the bottle decompression pushing to the outside until you hear the excess venting and unscrew it from device clockwise.
To create your own sparkling drink now you can add the concentrate juice as you like and when done you can screw with its cap and store in refrigerator.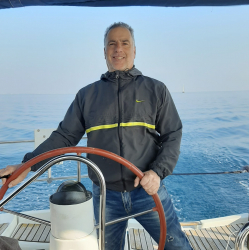 Latest posts by waterfiltersystems
(see all)