Description
Ceramic-1 is the ideal way to filter your water.
It adapts very easily to all taps, takes up too little space and stands out for its particular design.
It removes effectively unpleasant odors, chlorine, micro particles, soil, asbestos and microbes from your water.
It consists of a polypropylene shell. It has a built-in plug and connectors. It also contains a replacement filter.
The installation kit includes a battery connector, a tube and a wrench.
Specifications:
Maximum flow: 3.5 L / min
Maximum pressure: 4 bar
Maximum temperature: 38 C?
Weight: 1.2 kg
Dimensions: W10 cm /H 32 cm
Filter change: depending on the filter, 10 ?
Filter yarn: ceramic surface, coconut carbon & calcium sulphite Filter filter: 0.2 micron
Weight: 1 kg
The filter shell is ceramic and the filter consists of Coconut Carbon and Calcium Sulfite
Coconut Granulated Activated Carbon (GAC) effectively removes radioactive iodine, chlorine, trihalomethanes and harmful chemicals.
Calcium sulphite removes chlorine and heavy metals, such as lead, mercury, cadmium and aluminum, 100 times more efficiently than activated carbon.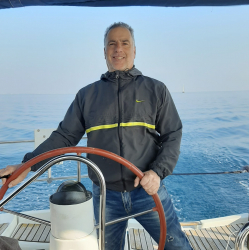 Latest posts by waterfiltersystems
(see all)