Description
Safe and Clean Drinking Water with our Chrome 1 Countertop Drinking Water Filter
It is easily adaptable to all taps. Significant advantage is that it occupies very little space and can be placed either from the right or from the left side of the sink.
It is made of 304 stainless steel shell and chromium-plated ABS base, as well as connection accessories. It does not include a filter.
Available with various types of replacement filters, with a filtration pore that can reach up to 0.01 microns. It effectively removes soils, sediments, rust, stones and other particles, as well as chlorine, insecticides, heavy metals, and microorganisms from water.
The installation kit includes a battery connector, a tube and a wrench.
Specifications:
Maximum flow: 3.5 L / min
Maximum pressure: 4 bar
Maximum temperature: 38 C?
Weight: 1.2 kg
Diameter: W11 cm /H 34 cm
Filter change: depending on the filter, 10 "
Packaging: 1 pc.
2 YEAR WARRANTY
Suggested filter change: depending on the filter
Filter types
10′ CTO 5 M MATRIKX
10 'CTO PLUS 1M MATRIKX
10′ CHLORAGUARD 1M MATRIKX
10′ PB1 0,5M MATRIK
10' UF +CARBON
Let WaterFilterNet bring out the best in YOUR water…
Chrome 1 Drinking Water System provide cleaner, better tasting water on demand, a right where you need it: at your kitchen sink.
Our Solid Carbon filters reduces a wide range of contaminants of health concern without stripping your water of beneficial minerals… making your water ideal for everything from food preparation, to cooking and drinking.
Our Chrome Drinking Water System includes the necessary installation materials for the correct installation
Long-lasting nature of WaterFilterNet filters makes them economical and easily maintained
As further proof of WaterFilterNet innovative filter technology, please note that our products have earned certification by NSF International for their ability to actively and reliably reduce a wide range of contaminants that affect both the safety of drinking water as well as aesthetic concerns such as taste and smell.
WaterFilterNet Drinking Water Systems reduce concentrations of MTBE, chlorination (disinfection) byproducts, PCBs, chloramines, VOC's, heavy metals, and a number of other contaminants.
With WaterFilterNet Drinking Water Systems you receive superior quality, innovation and performance… which adds up to cleaner, better tasting and more beneficial drinking water.
WaterFilterNet meets NSF/ANSI aesthetic AND health standards…
You can find out more about our products certification on our certification page.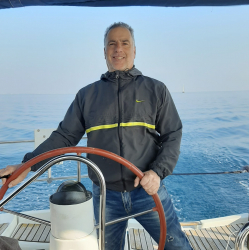 Latest posts by waterfiltersystems
(see all)