Description
The Water Sterilization lamp UV Pro series of our company offers guaranteed disinfection by viruses, protozoa, germs, bacteria, legionella and others.
In collaboration with the world's largest lamp manufacturer, PHILIPS offers 100% pure water, from 21 lpm to 380 lpm.
UV Pro systems are widely used for water disinfection in residential water supply systems, swimming pools, spa, thalassotherapy and wellness centers, hotels, hospitals, schools, laboratories, water vending machines, municipal water treatment systems and aquariums.
The UV-PRO 2-22 lpm lamp is made of stainless steel 304 s.s. and the power supply provides constant current for maximum lamp output. It also has an audio-visual alarm, an indicator of the proper or non-functioning of the lamp, a warm-up startup and lamp output and lamp protection. In addition, you can have a total daylight indicator on order, if required.
2 years warranty for the device and 12 months for the lamp.
Model No.
UV – 006
UV – 011
UV – 016
UV – 025
Water Flow
2 LPM
3.8 LPM
7.6 LPM
22.7 LPM
Dimensions
Length
255 mm
305 mm
370 mm
508 mm
Diameter
50.8mm
50.8 mm
63.5 mm
63.5 mm
Ballast
98 mm (L) * 58 mm (W) * 32 mm (H)
Packing Contents
1 Piece
Inlet / Outlet Port Size
1/4 ? female
1/4 ? female
1/2 ? male
1/2 ? male
Electrical
Volts
100 – 240 V ( 50 – 60 Hz)
Power Consuption
8 W
15 W
21 W
33 W
Lamp Power
6 W
11 W
16 W
25 W
Ambient Temprature
2 – 40? C
Max Operating Pressure
10 Bar (145 PSI)
Audible Lamp Failure
Yes
Visual "Power on"
Yes
Reator Chamber Material
SS304
Lamp Type
Philips 2 PIN
LAMP
LAMP – 006 6W 2PIN 0,16A (D16*L212,1mm)
VUV – 011 11W 2PIN 0,41A (D16*L212,1mm)
VUV – 016 16W 2PIN 0,39A (D16*L288,3mm)
VUV – 025 25W 2PIN 0,61A (D28*L437,4mm)
QUARTZ
QUARTZ 6W (D23*L245mm)
QUARTZ 11W (D23*L245mm)
QUARTZ 16W (D23*L360mm)
QUARTZ 25W (D34*L498mm)
BALLAST
BALLAST 6W
BALLAST 11W
BALLAST 16W
BALLAST 25W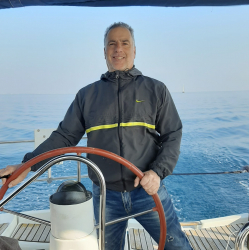 Latest posts by waterfiltersystems
(see all)