Description
The Portable Alkaline Ionizer is a portable alkaline water conversion system that can convert conventional water to alkaline and ionized that can be consumed everywhere anytime!?
It transforms your water and gives it a silky and sweet taste. In a short time, you can create your own " wellness water "!?
The device is made of stainless steel 304.?
The filter material it contains contains 13 types of minerals such as Tourmaline, Zeolite, Maifanshi rock, infrared rock, Muyu jade, clay, nano silver powder, kaolin, rare minerals etc.?
Specifications?
Weight: 0.5 kg?Dimensions: ?: 8 cm / Y: 18 cm?Filter change: at 2,500 lt or every 3 months?Packaging: 1 pc.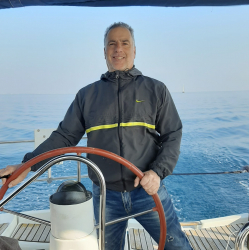 Latest posts by waterfiltersystems
(see all)