Description
Full automatic water level control, stops automatically when desired water level reached;
Four intakes, large volume of water;
Simple installation, small size, practical;
No electricity required, easy to use, long life, low failure rate, saving water resources;
When the swimming pool or tank water levels are fall, the valve body will sink down and then the forerunner of the control valve will be opened;
As the pipe water pressure affects, the seal face of control valve will be opened;
Finally the water comes out and vice versa;
Firstly the feed line should be fixed in horizontal plane and then connect the automatic water level control valve on the water inlet according to the standard;
Before installing, please clean the impurities in the pipes in case of blocking;
Notice:
The inlet water must be clean, otherwise the valve will not close.
The water float valve has a curved water outlet; When in use, it can ensure that the water outlet flows vertically downward into the water tank; minimizing water waste;
When the water surface reaches the bottom of the water float valve, the water valve automatically closes the inlet water to control the water level.
Note:
When installing, please ensure that the valve body is installed vertically and the water outlet is vertical; If you need to install multiple water float valves, please make sure that their bottoms are at the same height to avoid closing the water float valve at different water levels and work inconsistently, please wash away the impurities in the tube before use.
Video of How the Automatic Water Level Controller | 1/2″ Float Valve Works:

Link to the Video on Youtube here
Features & Benefits of the Water Tank Float Valve:
1) Economic Alternative for Traditional Float Valves
This automatic water level control float valve is specially designed for controlling water level of water storage tanks such as water tower pools to prevent overflow of the water tower when tap water is supplied. It is a substitute for traditional float valves, a kind of economic alternative to save water.
2) Humanized Function for Effectively Saving Water
Fully automatic control water level, with the function of automatic replenishment when water is low and automatic stop when water is full, which effectively saves water and saves money.
3) Small Size
This water float is designed as smaller size compared with traditional float valve, easy maintenance, and long service life time. The plastic material does not rust, more suitable scenes, more water outlet than traditional float valve.
4) Wide Scope of Application
The auto water level control stock tank flat valve is suitable for water tower pool, solar energy, toilet, hot water boiler, aquaculture, food machinery humidifier, water heater, animal husbandry hard water, livestock drinking fountain, swamp cooler, aquarium and swimming pools and many more.
Specification:
Material: PA66 food grade nylon
Inlet size: 1/2 "NPT
Pressure range: 0.02~0.8 Mpa
Applicable temperature: -20-80 ℃
Flow direction: one-way
Drive: hydraulic control
Package includes:
1 x Water Level Control Valve
1 x Tape
1 x Curved Tube
Tips:
When the water quality is not clean enough and there are too many impurities, it is necessary to remove  and check the valve, please clean interior if necessary, then install it again. It is also necessary to check the valve action if the time of adding water becomes longer.
The inlet water must be clean, otherwise the valve cannot be closed.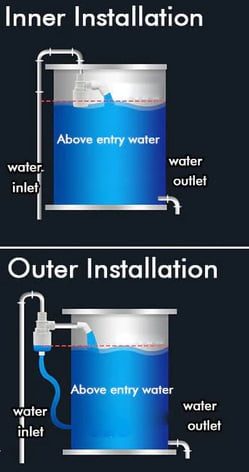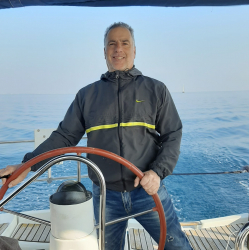 Latest posts by waterfiltersystems
(see all)