Description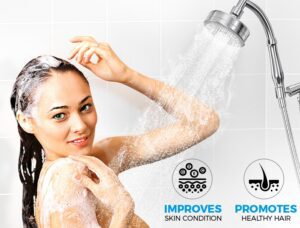 Imagine treating yourself with a relaxing day at the spa every single day? Well, you can. The H201 shower filter brings benefits of a day spa home to you every time you shower. Your spa experience starts by meeting your new best friend H201 Shower Filter with vitamin c.
The filtering media has many functions, but first and most importantly, it was expertly designed to reduce damaging chlorine coming out of your shower. Shockingly, as much chlorine is absorbed in your body showering for ten minutes in chlorinated water is as drinking eight glasses of chlorinated water.
When water is heated in a hot shower, the chlorine turns into a gas form and is absorbed into your skin, hair and lungs. The toxic chlorine gas strips the bodies of the natural oils, leaving our hair and skin dry.
Furthermore, the harmful chlorine gas is inhaled into our lungs and can easily irritate sensitive eyes not a very pleasant spa going experience. Thankfully, H201 shower filter eliminates these dangers, and you'll quickly notice the difference. Soothing irritated skin and scalp by removing chlorine, retaining moisture in skin and hair, and even extending the life of hair color treatments.
The shower filter is also effective in reducing sediment, unpleasant odors, fungus, algae and hydrogen sulfide, ensuring your showering in the freshest water possible.
The media also inhibits the growth of bacteria within the filter and shower head themselves, helping to reduce mildew in your shower. Benefits of the H201  Shower Filter you'll wonder how you ever showered without it. Every H201 shower filter comes with vitamin c and aroma.
The Aromatherapy shower filter installation is very easy and tool free, just unscrew the hose from your existing showerhead, screw the H201 Shower Filter into your hose until finger tight, then screw your shower head into the top of the H201 filter and allow the heat and steam to gently release the aroma.
As you shower, immersing you in a true spa experience, reducing anxiety or increasing energy depending on your choice of aroma.
As for filter replacement, the H201 filter cartridge will retain its effectiveness for 7200L of water. Ready to enjoy the health beauty and relaxation benefits of chlorine free showering? Get your H201 shower filter, because you deserve to treat yourself right.
What Do shower filters reduce and remove?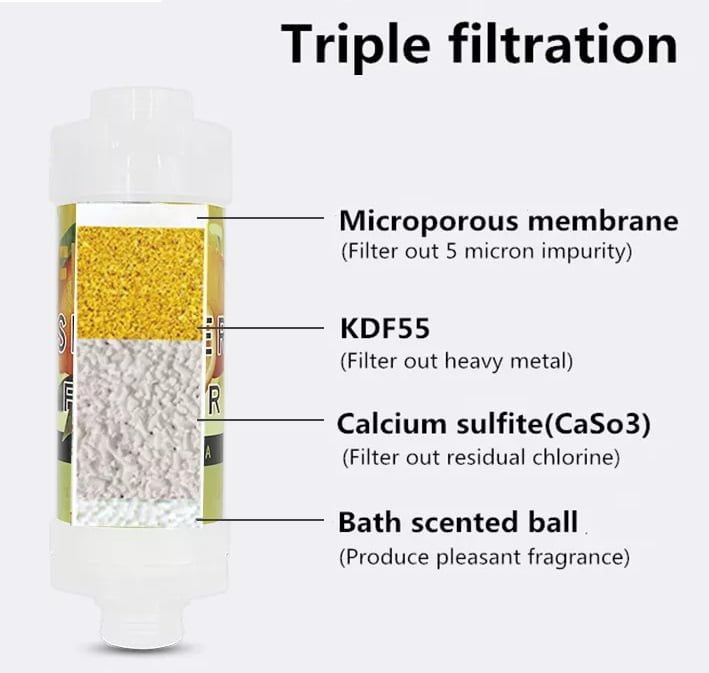 Shower Filter Aromas:
Levander
Rose
Lily
Blueberry
Strawberry
Mother and baby
Shower Water Filter Specifications:
Weight: 90gr.
Dimensions: 45 x 145mm
Filter change: 7200ltr of water
Packaging: 1 pc.
Related Links:
Water Softener System for all the house
Different Model Shower Water Filter
BBC news about the toxic chemical chlorine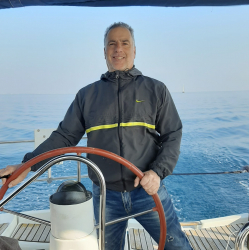 Latest posts by waterfiltersystems
(see all)