Description
Introducing SodaStream Pepsi Syrup: Create Your Own Carbonated Pepsi Drinks at Home!
Are you a fan of carbonated beverages, especially the refreshing taste of Pepsi? Look no further! With SodaStream Pepsi Syrup, you can now enjoy the convenience and pleasure of creating your own carbonated Pepsi drinks right in the comfort of your home.
Sodastream Sirup Pepsi: Your Soda, Your Way!
Say hello to an epic taste explosion right at home with our Sodastream Sirup Pepsi. This 440ml pocket-rocket doesn't just make soda – it's your personal fizz-factory in a bottle. Let's get ready to unleash the classic Pepsi flavor and bring on the bubbles!
Why choose SodaStream Pepsi Syrup?
Unleash your inner soda connoisseur: If you're someone who relishes the distinct taste of Pepsi, this syrup is the perfect choice for you. Crafted with the signature Pepsi flavor, it allows you to create an authentic, fizzy Pepsi experience every time.
Convenience at your fingertips: Say goodbye to lugging heavy bottles from the store. With SodaStream Pepsi Syrup, all you need is a SodaStream home carbonation system (sold separately) and some water. In just a few simple steps, you can transform ordinary tap water into a refreshing, bubbly Pepsi drink.
Sustainability meets taste: We understand the importance of sustainability and reducing single-use plastic waste. By using SodaStream Pepsi Syrup, you contribute to the eco-friendly movement. You'll no longer rely on disposable plastic bottles, as you can reuse your SodaStream bottle and enjoy guilt-free, carbonated Pepsi beverages.
Budget-friendly and cost-effective: Love the idea of saving money? Making your own beverages at home with SodaStream Pepsi Syrup is an excellent way to cut costs. Compared to purchasing pre-packaged drinks, this syrup offers significant savings, allowing you to indulge in your favorite Pepsi flavor without breaking the bank.
Discover the joy of personalized carbonation and embrace the freedom of creating your own carbonated Pepsi drinks whenever you please. Order your SodaStream Pepsi Syrup now and experience the perfect balance of taste, convenience, sustainability, and savings.
Do a World of Good with Each Fizzy Sip
One little 440ml bottle makes up to 9 liters of lip-smacking Pepsi, making it your wallet's new best friend. But the awesomeness doesn't stop there. By using your own Sodastream bottle, you're putting the brakes on single-use plastic. A win for your pocket, a high-five for the planet!
Make the Pepsi Flavor Sing Your Tune
With Sodastream Sirup Pepsi, you're the fizz-master! Want a mountain of bubbles? You got it. Looking for a lighter sparkle? No problemo. You're in the driver's seat of your soda adventure. So go on, make Pepsi that dances to your tune.
Note: SodaStream home carbonation system required for carbonation, sold separately.
Note: This syrup is specifically designed for use with SodaStream machines or other Soda making carbonation systems.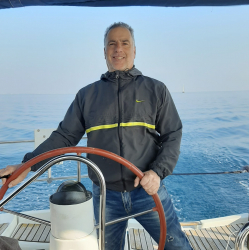 Latest posts by waterfiltersystems
(see all)