Description
The NW 500/650/800 Water Filters are central filters with washable filter bag.
They are made entirely of 100% quality synthetic material, which is ideal for use in drinking water and food products.
The water passes through the filter following a centrifugal motion, forcing the larger parts to go to the bottom of the shell, while the smaller particles, sludge, etc. to be effectively filtered by the high quality bag filter on the device. This increases retention volume and does not often clog like common solid filters.
So, you are effectively protected from stones, rust, sediment, soil, mud and turbidity.
It has high flow and low pressure drop. It is easy to wash and contains an economical and ecological replacement bag. It also has an optional gauge and stand.
Another important advantage is the low cost of consumables.
specifications
? High hourly flow rate: NW 500 20 m? / h, NW 650 25 m? / h, NW 800 30 m? / h
? Input-Output: NW 500 2 inches, NW 650 2.5 inches, NW 800 3 inches
? Maximum pressure 16 bar
? Maximum operating pressure 10 bar
? Maximum temperature of 50 ? C
? 25 micron filtering power
? Manometer optional
? Made in Belgium
* Bag filters are available in a 5-micron package with 5 microns 25 microns 50 micron, washable up to 2 times | 150 micron Nylon, washable.
DIMENSIONS:
2 YEARS GUARANTEE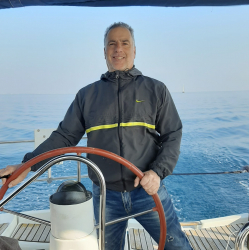 Latest posts by waterfiltersystems
(see all)