Description
Introducing SodaStream Pepsi Max Syrup Zero Sugar – The Perfect Blend of Taste and Health
Indulge in the irresistible taste of Pepsi Max while making sustainable choices with SodaStream Pepsi Max Syrup Zero Sugar. Crafted for those who appreciate the bold and refreshing flavor of Pepsi Max, this syrup offers a guilt-free option that aligns with your health-conscious lifestyle and sustainable values.
Highlighted Benefits:
Unforgettable Taste: Experience the same great taste of Pepsi Max in every glass. Our Zero Sugar syrup is carefully formulated to deliver the distinctive flavor you love, without the added calories or sugar.
Convenience at Your Fingertips: Say goodbye to the hassle of carrying heavy soda bottles or worrying about running out of your favorite beverage. With SodaStream Pepsi Max Syrup Zero Sugar, you can easily create your own carbonated Pepsi Max right at home with your SodaStream machine.
Low-Calorie, Sugar-Free Delight: Savor the goodness of Pepsi Max without compromising on your dietary preferences. Each serving of our Zero Sugar syrup is designed to be low in calories and free from added sugars, making it an ideal choice for those seeking a healthier alternative.
Environmentally Friendly: By choosing SodaStream Pepsi Max Syrup Zero Sugar, you're actively reducing your environmental footprint. Say goodbye to single-use plastic bottles and embrace the sustainability of using your SodaStream machine to create refreshing beverages right from the tap.
Cost-Effective Solution: Save money while enjoying your favorite drink. Our syrup allows you to create multiple servings of Pepsi Max, making it a cost-effective option compared to buying individual cans or bottles.
Experience the ultimate combination of convenience, sustainability, and exceptional taste with SodaStream Pepsi Max Syrup Zero Sugar. Indulge in the rich flavors you love, while making a positive impact on both your health and the environment.
Note: This syrup is specifically designed for use with SodaStream machines and other Soda makers carbonation systems.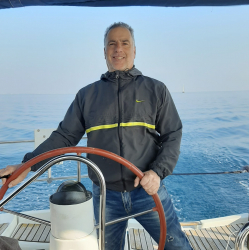 Latest posts by waterfiltersystems
(see all)