Description
Water Dispenser Key Features:

Superior Hydration: Our Bottleless Water Dispenser provides clean, filtered water at four different temperatures, meeting all your hydration needs.
Eco-Friendly: The bottleless design reduces plastic water bottle usage, contributing to environmental sustainability.
Cost-Effective: With low maintenance and high-quality filtration included in the price, our water dispenser is a smart financial choice.
Quality You Can Taste: Equipped with American design filters certified by the national sanitary ware, you'll enjoy clean, great-tasting water every time.
Free Delivery: We offer free delivery across Cyprus, adding convenience to your purchase.
Our Water Dispenser and Purifier: is FDA, WQA, NSF approved.
Bottleless Water Cooler with Filters – A Revolution in Hydration
Watch our video to learn more about the Bottleless Water Cooler with Filters, a game-changer in the Cyprus market. Discover how it purifies water, offers hot, cold, and ambient water instantly, and fits perfectly in any home or office environment.
Experience the convenience and superior hydration offered by our Bottleless Water Cooler with Filters. Don't miss out on the opportunity to revolutionize your drinking water experience. Order now in Black! or in White
Compact Design for Stylish Spaces 
Compact Design: Its sleek and compact design makes it a stylish addition to any space.
Quiet Operation: The low operating noise level ensures the dispenser won't disrupt your home or office environment.
UV Sterilization: The built-in UV lamp provides effective sterilization against bacteria, ensuring safe water for you and your family.
Easy Filter Replacement: The filter replacement process is simple and can be done in less than a minute, saving you time and effort.
Energy-Efficient: The dispenser features an automatic energy-saving function, making it a green choice for your home or office.
Instant Hot Water at Your Fingertips
Hot Water on Demand: With a setting for extra hot water, you can enjoy a hot drink or meal preparation at any time.
Touch Panel Control: The intuitive touch panel makes it easy to select your desired water temperature and volume.
Versatile Temperature Options: From ice-cold to extra hot, the dispenser offers a multi-layer temperature water option (5°C/25°C/45°C/100°C) at the touch of a button.
Direct Cooling Technology: Enjoy fresh, cool water whenever you need it, thanks to the dispenser's direct cooling technology.
Settings Retention: Even if the device is out of order, it can save your settings for up to a week, providing you with consistent performance.
Technical Specifications:
Heating and Cooling Technology: Tank Heating & Cooling
Color options: White & Black
Voltage: (220-240V, 50Hz)/ (115V, 60Hz)
Power: Total 590W (Heating:500W, Cooling:90W)
Tank capacity: 2.5L (1.5L cold tank, 1.0L hot tank)
Purification System: 1st: PAC- (Sediment + Pre-Carbon Fiber), 2nd: UF Membrane /Alkaline (UF Membrane+Carbon)/ Option for Alkaline Filter
Cooling Performance: ≥3L/H ≤10℃
Heating Performance: 5L/H ≥85℃
Machine Net Size (DHW)mm: 447(D) * 392(H) * 185(W)
Package Size (DHW)mm: 447(D) * 419(H) * 212(W)
Machine N.W (KGS): 13.5
Machine G.W (KGS): 14.5
Installation is not included in the price, but don't worry – we've got you covered. We offer professional installation services for an additional charge. If you need assistance, don't hesitate to reach out to us. We're here to help!.
For more information on water purification and filtration, check out our comprehensive guide or explore our range of water filters. If you're interested in other water solutions, we also offer reverse osmosis systems and water softeners.
Invest in a Water Cooler and Purifier today and experience the difference of superior hydration.
Do you like to enjoy a glass of pure, cold water? Who doesn't?
Have you ever come into the house after a long hot day and found nothing but newly-replenished lukewarm water in your water pitchers? Even if you have not experienced this hassle, it still sounds like one big disappointment, right? Even though this is almost always overlooked, the need for ready-to-drink cold water has always been present. The solution to this undying need is purchasing a water cooler dispenser.
We would like to introduce you to our best-selling bottleless countertop water cooler with a built-in filtration system so that you will have that perfect refreshing drink always at your fingertips. Get the boost you need before a meeting or after lunch. Keep your mood vibrant when you need it most. Refresh for personal energy and performance. Constantly visiting the drinking fountain or making trips to the sink and back is inconvenient. We offer a better solution.
Where to Place Your Bottleless Countertop Water Cooler
Countertop water coolers are great for your home or office. With refillable cup dispensers or space for your container, our bottleless countertop water cooler won't stand out. Ideal locations for a countertop water cooler include:
Workplace
Patient waiting room
Office lobby
Service station
Dance studio or athletic gyms
Home party room use
Break room
Importance of Drinking Quality Water
Health professionals continue discussing the importance of water intake to relieve a myriad of health issues from weight to migraines to serious diseases. How can you be sure to get enough? Studies show that it's difficult to maintain appropriate water intake if you don't like the taste or if it is out of convenient proximity. A countertop water cooler is compact yet will filter and cool liters of water every day. Any countertop serves as a water station to improve health, morale, and performance. Our bottleless system is affordable for home and business use.
We desire to meet your needs, and that is why we offer a countertop water cooler. The bottleless system plumbs directly to any cold water line to eliminate heavy lifting. Choose from the bottleless model with a built-in filtration system or connect one to your Reverse Osmosis System. Our bottleless models are advanced, attractive, and durable. Having a bottleless countertop water cooler will let you enjoy pure, crisp, filtered water at your convenience. Don't stress over heavy and cumbersome water jugs. Delivery systems are expensive and become a scheduling hassle. When you buy a bottleless water cooler, you'll be saving money and time. Because it easily fits on a countertop, you're also saving on space. You can have clean and cool water on demand, every time you need it.
Experience the Purity
Our **Bottleless Water Cooler with Filters** is powered by a state-of-the-art filtration system. It includes: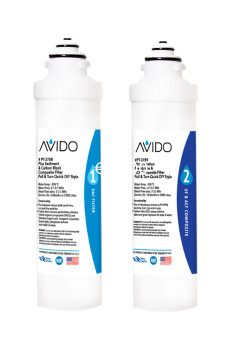 1. **Micro-Antioxidants Filter**
2. **Sediment & Carbon Block Composite Filter**
These components work together to reduce sediment particles and absorb harmful organic chemicals such as chlorine, ensuring your water tastes great and is free from unpleasant odours.
Enjoy clean, refreshing water with every sip.
Nano-FACT® Technology
Our water cooler is equipped with a **Nano-FACT® Filter** that uses Cellulose Nano fiber technology. This advanced feature removes water contaminants such as waterborne micro-organisms, bacteria, and viruses, providing you with safe and clean water every time.
Ultrafiltration Membrane Filtration (UF)
Our water cooler also features an **Ultrafiltration membrane filtration (UF)** system. This low-pressure membrane process is designed to remove turbidity causing particles including suspended solids, bacteria, colloidal matter, and proteins. This ensures that your water is not just clean, but crystal clear.
Crystal clear water for a healthier lifestyle.
Certified Safety
Our Bottleless Water Cooler with Filters is **FDA, WQA, and NSF approved**. This means you can trust in the safety and quality of the water you're drinking.
Refreshing and Eco-Friendly
Enjoy clean and great-tasting water with our Bottleless Water Cooler with Filters. Its contemporary design is not just aesthetically pleasing, but also environmentally friendly. Make a positive impact on the environment by reducing plastic waste and enjoy the convenience of having fresh, filtered water at your fingertips.
Make a positive impact on the environment and enjoy the convenience of fresh, filtered water.
Unlock the Power of Hydration with a Bottleless Countertop Water Cooler
Experience the Benefits of a Bottleless Countertop Water Cooler
There are many benefits that come with the use of a dispenser. These are not very known to the public, so get to know what these products are really all about and why many have invested in the purchase and maintenance of these items.
The Power of Cool Water: More Than Just a Refreshing Drink
The primary relevance of a water cooler dispenser is, of course, water cooling and its benefits. No sweaty and tired person can feel refreshed after drinking warm water, after all. Cool water is not only needed for drinking, as a matter of fact. In cooking or preparing meals and snacks, some recipes require the use of cold water. One will most likely realize how much everyone needs cold water once in a while.
The Ubiquity of Cooling Dispensers: A Staple in Offices and Gyms
Come into an office or a gym, and there is a great chance you will find some cooling dispensers there. A refreshing drink after a tiring day could boost up energy and provide instant relief.
Space-Saving Solution: Tackling the Modern Problem of Limited Space
Another reason why such water cooling devices are essential is because of one of modern man's insistent problems – lack of space. One may argue that refrigerator space is enough for small pitchers, but what about during big dinners you decide to have at home? Where then can you put all those leftovers with all the water containers eating up the space? This presents you with the inconvenience of having to give up cool drinks just to fit everything in your fridge. You could, of course, purchase the biggest refrigerators out in the market; but these also have the biggest prices that will surely hurt your budget. This will be very impractical for home use.
Beyond Cold Water Storage: The Practicality of Water Dispensers
Cold water storage problems are not the sole reasons that will explain why dispensers are practical nowadays. Of course, the purchase of these items comes with benefits and perks that will add more value to your investment.
Temperature Control at Your Fingertips
Many products have come up with the fusion of water cooling and health benefits through filtration. Yes, now you can also transform your warm, ordinary tap water into cold, ready-to-drink pure water that's good for your health. Latest technologies have paved the way for the use of water filtering systems, wherein your ordinary water passes through these filters so that you have pure and tasty water always.
Bottled water, when purchased in singles from time to time, will cost you more than having your stock right at home. Of course, if you are one of those health enthusiasts and you know about the benefits of water therapy, then you will most probably find it easier to undergo water therapy when you have a dispenser at home that will keep reminding you of your pledge to stay healthy.
These machines are very user-friendly, and they are easy to set up. However, we can install them for you if you prefer so. They are also easy to place anywhere at home or in the office, and low maintenance and repair are needed for this device. One small investment in a water cooler dispenser is all you need to reap the long-term benefits of having healthy, cool water made ready for consumption 24 hours a day.
For more information about water coolers, please visit our Product Category: Water Coolers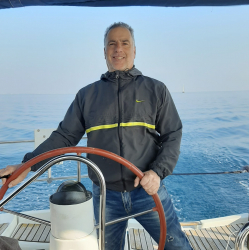 Latest posts by waterfiltersystems
(see all)