Description
Introducing the Tankless Reverse Osmosis Water Filtration System I:Q 800 GPD RO: The Ultimate Solution for Clean and Pure Water in Cyprus
Welcome to WaterFilterNet.com, your trusted source for advanced water filtration systems. We are thrilled to present our flagship product, the Tankless Reverse Osmosis Water Filtration System I:Q 800 GPD (Gallons Per Day) RO, designed to provide the ultimate solution for clean and pure water in Cyprus.
This water filtration system has emerged as a new standard in water purification. This ground-breaking system, renowned for its superior performance, delivers pristine water that upholds the high standards of water quality prevalent in Cyprus.
With its cutting-edge technology and superior performance, our RO system ensures that you and your family can enjoy the benefits of pristine water right from your tap.
Fast Water Flow: The Tankless Reverse Osmosis Water Filtration System I:Q 800 GPD RO provides a direct flow rate of 2.2 liters per minute, allowing you to fill a full glass of water in just 5.7 seconds.
Integrated Low Pressure Controller: Our system is equipped with an integrated low pressure controller, ensuring optimal performance even in areas with lower water pressure.
High Flow in Faucet and 3-in-1 Faucet: Experience a high flow rate not only in the main faucet but also in the convenient 3-in-1 faucet, providing you with fast and efficient access to filtered water throughout your kitchen.
Filter Replacement Reminder: Our filtration system includes a filter replacement reminder feature, ensuring that you never miss an important maintenance task. This convenient reminder helps you maintain the system's performance by timely replacing the filters.
Clean Water Ratio of 2.3:1: With a clean water ratio of 2.3 to 1, our system ensures efficient water usage, minimizing waste while delivering purified water that meets your standards for cleanliness and taste.
Reduced Noise Intensity: We understand the importance of a quiet environment, which is why our system is designed to operate with lower noise intensity, ensuring a peaceful atmosphere in your home.
The Need for Clean and Pure Water in Cyprus
Cyprus, known for its picturesque landscapes and beautiful coastline, is home to a vibrant population that values their health and well-being. However, the quality of tap water in Cyprus can be a concern due to potential impurities and contaminants. That's where the Tankless Reverse Osmosis Water Filtration System I:Q 800 GPD RO comes in, offering a comprehensive solution for residents seeking the highest quality drinking water.
Advanced Features of the Tankless Reverse Osmosis Water Filtration System I:Q 800 GPD RO
1. Tankless Design for Unlimited Clean Water
Our Tankless Reverse Osmosis Water Filtration System eliminates the need for a storage tank, providing you with an uninterrupted supply of clean and pure water. This design ensures that you have access to filtered water at all times, without worrying about tank maintenance or the risk of bacterial growth.
2. High Filtration Capacity for Optimal Performance
The I:Q 800 GPD RO system boasts an impressive filtration capacity of 800 gallons per day, making it ideal for households of all sizes. Whether you need filtered water for drinking, cooking, or other daily activities, this system delivers exceptional performance, ensuring that your water is free from impurities, contaminants, and unpleasant odors.
3. Advanced Reverse Osmosis Technology for Thorough Filtration
Utilizing state-of-the-art reverse osmosis technology, our filtration system effectively removes a wide range of impurities, including chlorine, heavy metals, sediment, bacteria, and more. The semi-permeable membrane acts as a barrier, allowing only pure water molecules to pass through, while contaminants are flushed away. This ensures that the water you consume is of the highest quality, promoting your well-being and peace of mind.
4. Smart and User-Friendly Design for Easy Operation
The Tankless Reverse Osmosis Water Filtration System I:Q 800 GPD RO is designed with user convenience in mind. Its intuitive interface allows for easy operation and monitoring, ensuring that you can effortlessly maintain and optimize your filtration system. With clearly labeled controls and indicators, you can easily navigate the system's functions without any hassle.
5. Space-Saving Design and Easy Installation
Our system is designed with convenience in mind. Its compact and space-saving design allows for installation in even the most limited spaces. With our step-by-step installation guide and comprehensive instructions, you can set up the system with ease, saving time and avoiding the need for professional assistance.
Optional Professional Installation Available: Take advantage of our additional service for a hassle-free experience. We offer optional professional installation of the system for an extra charge, ensuring proper setup and peace of mind.
Why Choose the Tankless Reverse Osmosis Water Filtration System I:Q 800 GPD RO?
Unparalleled Filtration: Our system utilizes advanced reverse osmosis technology to ensure thorough filtration, removing impurities and contaminants for clean and pure water.
Tankless Convenience: Say goodbye to the limitations of storage tanks. With our tankless design, you have a continuous supply of filtered water.
Optimal Performance: The high filtration capacity of 800 GPD guarantees that you will never run out of clean water, even in larger households.
Smart LED Display: Stay informed about your system's performance with the intuitive LED display, providing real-time information at your fingertips.
Space-Saving Design: The compact size of our system allows for easy installation in any space, making it suitable for homes of all sizes.
Pioneering Technology of I:Q RO 800 GPD in the Cypriot Market
Taking the Cypriot market by storm, the I:Q RO 800 GPD tankless water filtration system is a marvel of modern technology. Harnessing the power of Reverse Osmosis (RO), a method lauded for its effectiveness in water filtration, this system can eliminate up to 99% of over 1,000 contaminants, which include common contaminants in Cyprus such as calcium, sodium, and bacteria.
Peerless Performance for Cypriot Households
What makes the I:Q RO 800 GPD an ideal choice for Cypriot households is its remarkable performance. With a high flow rate of up to 2.2 liters per minute, it ensures a reliable supply of purified water. The system's tankless operation minimizes the risk of secondary pollution, aligning with the compact living spaces typical for Cyprus.
Efficiency and Economy in Cyprus
The I:Q RO 800 GPD tankless water filtration system symbolizes efficiency. It showcases an impressive 2:1 pure to waste water ratio, which is amongst the best in the industry. This feature makes it a cost-effective and eco-conscious choice for Cypriot households.
Hassle-free Installation and Maintenance for Cypriots
Specially designed for user-friendly installation, the I:Q RO 800 GPD is ideal for the Cypriot DIY enthusiasts. The system comes with comprehensive instructions, and customer support is readily available. Maintenance is equally uncomplicated, simplifying filter replacements.
Smart Features Catering to Cypriot Users
The I:Q RO 800 GPD features smart LED displays and a quick-change design, offering Cypriot users unmatched convenience. LED displays keep users updated on the system's status, while the quick-change design ensures easy filter replacement without the need to shut off the water supply.
Health and Safety for Cyprus
The I:Q RO 800 GPD stands as a guardian of health in Cyprus. By removing an array of harmful contaminants, it ensures that Cypriots have access to water that is not just clean, but also safe.
Reliable Customer Support in Cyprus
In Cyprus, I:Q backs the RO 800 GPD with excellent customer support. A 1-year warranty and lifetime technical support ensure that Cypriot users derive the maximum value from their water filtration system.
Conclusion
Experience the ultimate solution for clean and pure water with the Tankless Reverse Osmosis Water Filtration System I:Q 800 GPD RO from WaterFilterNet.com. Designed with advanced technology and featuring a tankless design, this system ensures a continuous supply of pristine water in Cyprus. Say goodbye to impurities and embrace a healthier lifestyle with our high-performance filtration system. Invest in your well-being today!
The I:Q RO 800 GPD tankless water filtration system offers an unparalleled water purification solution for the Cyprus market. Its innovative design, advanced technology, efficient performance, and user-friendly features make it the perfect choice for Cypriot households seeking the finest quality of water. With the I:Q RO 800 GPD, every drop of water you consume in Cyprus is pure, safe, and pristine.
Other RO water purifiers.
Read More About the Reverse Osmosis water treatment filtration system by clicking here.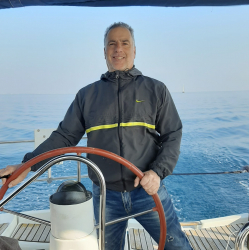 Latest posts by waterfiltersystems
(see all)